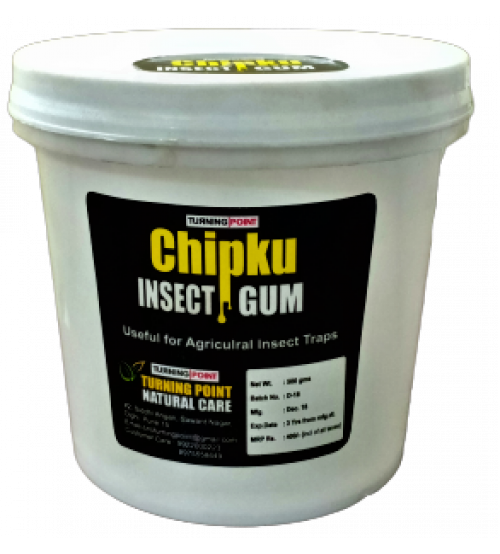 Chipku Insect Gum 500 grams
Brand: Turning Point Natural Care
Categories: Insects Traps, Bio Sticky Pad,
Availability: In Stock
Cash on delivery Availability: NO
Price:
Rs 550.00
Rs 419.00
Chipku Insect Gum 500 grams
Description:
Chipku gum is the gum coating of PSA adhesive applied on the sticky traps used in agricultural industry for catching Sap feeding insects like 1. Whiteflies 2. Thriphs 3 Jassids 4. Leafminors by applying coating on the cardboard sheets of colur Yellow for whiteflies & thriphs and Blue for aphids & leafminors.
Benefits:
Water Proof Strong bond sticky trap gum

Useful for apply on sticky traps or sticky bags in agriculture

Non toxic & enviroment friendly

150-200 traps to be made with 500 grams

Use coconut oil before touch glue