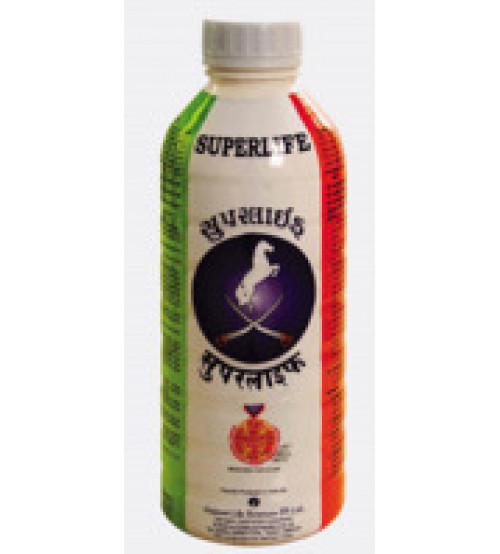 GLS Superlife 1 litre - Biofertilizer
Brand: Gujarat Life Sciences (P.) Ltd.
Categories: Certified Organic Products, Organic Fertilizer,
Availability: In Stock
Cash on delivery Availability: NO
Price:
Rs 430.00
Rs 389.00
GLS Superlife 1 litre - Biofertilizer
Click here to see the Certified Organic Certificates of Gujarat Life Sciences (P.) Ltd.

Description:
Superlife is a unique formulation containing micro organisms, which are researched, tested and recommended by Gujarat Agriculture University, INDIA. Several diseases are like cancer to the crops and plants. The solution to their control is Superlife, which contains biocontrol agents including microbial cultures like Azotobacter, Azospirillium, Phosphate Solubilising bacteria, which give strength to the plants against diseases. The formulation is enhanced with biological growth enhancers, Amino acids and hormones for increased production.

How to do use:
Superlife can be applied by the easy method of drenching. It can also be sprayed in the furrow before the plantation. While for drip irrigation, 1 litre of Supelife can be mixed with 100-150 litre of water.
For best results, Superlife can be applied 15-20 days after germination of the plant.

Applications & Benefits:
Resistance Power against fungal and other soil borne diseases.

Micronutrient solublizing and mobilizing bacteria.

Increase in crop production and enhanced soil fertility.

Substantial Phosphate and Micronutrient Solubilization. Sustains water scarcity and high temperature.

Nett. Vol: 1 litre

Manufactured, Packed & Dispatched by: Gujarat Life Sciences (P.) Ltd.