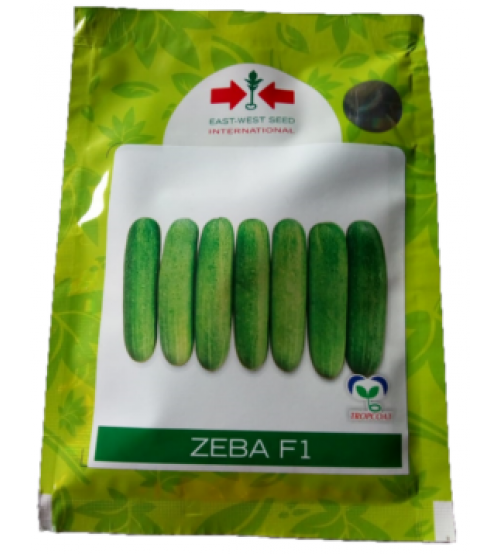 Cucumber Zeba
Price:
Rs 660.00
Rs 555.00
This product has a minimum order quantity of 5
Cucumber Zeba
Harvesting period is 45 -50 days

Summer tolerance from to Jan -Jun

Cucumber will be light green in colour and attractive

High yielding and High market price

Recommended area for cultivation States : Kharif & Rabi:

Gujarat, Madya Pradesh, Andhra Pradesh, Tamilnadu, Telangana, Karnataka

Rabi & Summer: Gujarat, Rajasthan, Punjab, Haryana, Uttar Pradesh, Delhi, Bihar, West Bengal, Jammu & Kashmir, Himachal Pradesh, Chhattisgarh, Assam, Arunachal Pradesh, Kerala, UT, Orissa, Meghalaya, Manipur, Mizoram and Tripura.
Nett Quantity in 1 Packet: 25 Grams.
Seeds Produced / Imported, Packed & Marketed by: East West Seeds India Pvt Ltd.
Click here to see Guarantee / Warranty of this Product.