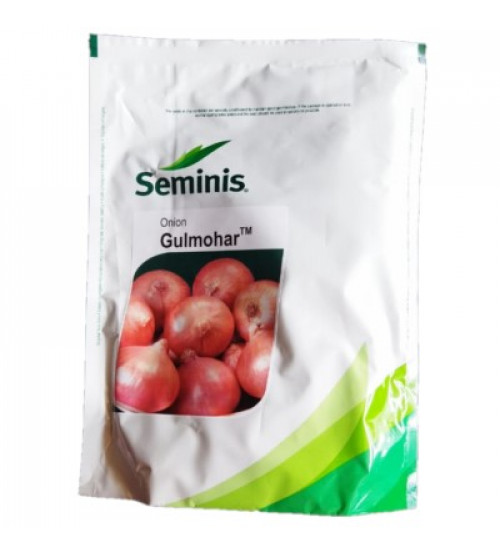 Onion Gulmohar 500 grams
Brand: Seminis / Monsanto
Categories: Seeds, Vegetable Seeds,
Availability: In Stock
Cash on delivery Availability: NO
Price:
Rs 1,880.00
Rs 1,650.00
This product has a minimum order quantity of 2
Onion Gulmohar 500 grams
Description:
Uniform, flattish globe-shaped bulbs with small necks that are high quality

Gulmohar offers high yield potential that is highly adaptable for diverse soil types.

Gulmohar bulb are Uniform light red colour with average weight of 120 to 150 gm.

Early season maturity variety with long-term storage potential, giving growers flexibility to market onions if prices are high.

100 to 110 day maturity, long-day storage onion intended for medium term storage of 5 to 6 month.
Requirements:
Soil: Well drained sandy loam is suitable.

Transplanting: 40-45 days after sowing.

Spacing: Row to Row: 15 cm, Plant to Plant: 10 cm.

Seed Rate: 2.0 Kg - 2.5 KG / acre (depends on spacing) Transplanting depth: 3 to 4 cm
Net Weight: 500 grams

Manufactured by: Seminis Seeds
Click here to see Guarantee / Warranty of this Product.