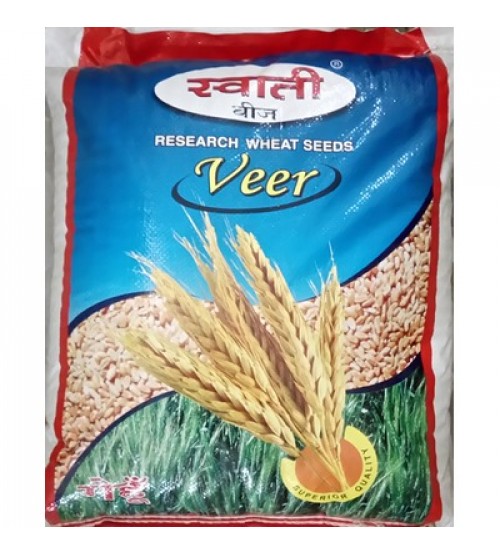 Wheat Veer 20 Kg
Delivery at Transport Office only.
Brand: Swati Seeds
Categories: Seeds, Grain Seeds,
Availability: In Stock
Cash on delivery Availability: NO
Price:
Rs 1,400.00
Rs 1,099.00
This product has a minimum order quantity of 4
Wheat Veer 20 Kg
Harvesting Days : 105 - 115

Plant Height (cm) : 95 – 105

Approx. Yield: 18-20 Quintal per Acre

Foliage colour : Green

Ear Length : Medium

Grain colour : Amber

Medium Early Variety

Irrigated Variety

Cultivated in All States
Nett Quantity in 1 Bag: 20 Kg.
Special Note:
Delivery will be done at your nearest town's transport office.
Click here to see Guarantee / Warranty of this Product.