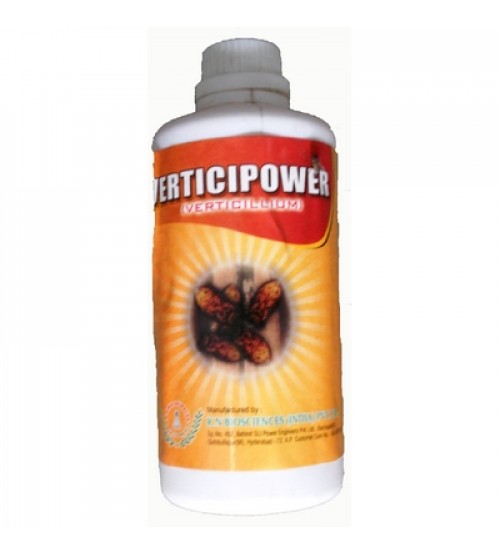 Verticipower 1 Litre
Price:
Rs 880.00
Rs 869.00
Verticipower 1 Litre
Verticillium Lecani
Bio Pesticide
1 Litre Bottle Packing
Bio Product
Click here to see Organic Certificates of K N Bioscience


Description:
Verticipower (Verticillium Lecanii) are a liquid formulation containing the beneficial fungus lecani. They effectively control mealy bugs, powdery Mildew etc.

Specifications:
Dosage: 500 ml / acre
Usage for crops: For all plants like grapes, Mango, Citrus etc. and for all vegetable crops.
Applications: Mix 5 ml of Verticipower in 1 liter of water and spray.

Caution:
Spray Verticipower in the evening or early morning hours only.

Do not mix Verticipower with any other chemical pesticides.