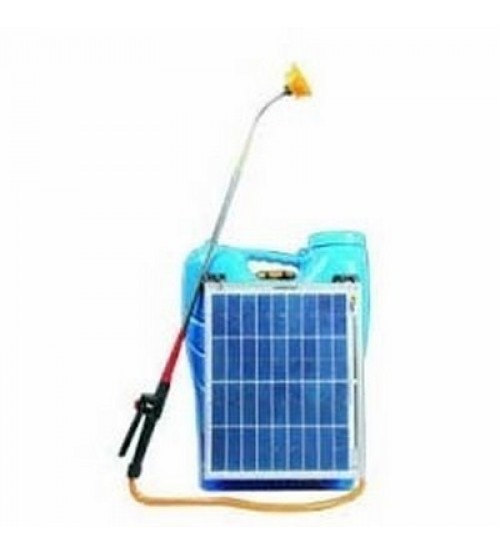 Solar Charged Battery Spray Pump SAS-01
Brand: Sun Agro Systems
Categories: Spray Pumps, Solar + Battery Sprayer, Solar Products, Solar + Battery Sprayer,
Availability: In Stock
Cash on delivery Availability: NO
Solar Charged Battery Spray Pump SAS-01

Description:

Features:
Easy to install & maintain.
Corrosion resistance, Long life.

Specifications:
Charging through Solar Panel.
No need for External Charging, but can be also charged with Electric charger. (2 in 1)
Working Time: 14 to 18 hours.
12W Solar Panel.
12 V 7 AH Battery (Exide)
Pump Type: 12V DC Motor.
Pressure: 0.2 to 0.4 Mpa.
Nozzle: 4 in 1.
Power Diapharm: Auto Cut-Off.
Tank Capacity: 16 Liters.
Net Weight: 6.3 Kg.
With LED Light for other purpose use.
Removable Solar Panel, Can be operated without Solar Panel also.

Guarantee:
20 Years: for Solar Panel.
6 Months: for Battery & Body.
(Any breakage due to rough handling is not covered in guarantee)

Free Home Delivery by Post Parcel or Courier.


Click here to see Guarantee / Warranty of this Product.