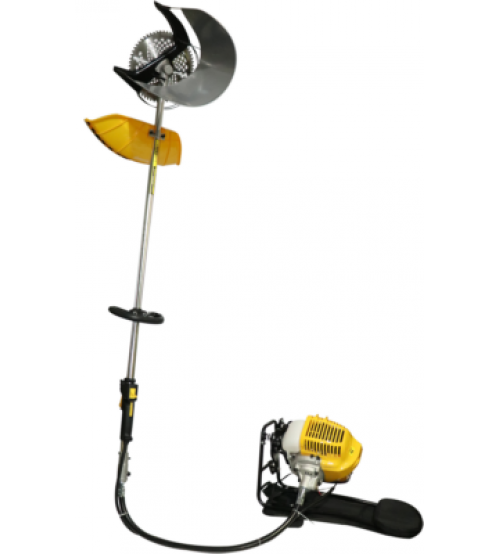 Shoulder Mounted Baffle Type Reaper KK-SBC-4502
Delivery at Transport Office only.
Brand: KisanKraft
Categories: Farm Machinery, Brush Cutter,
Availability: In Stock
Cash on delivery Availability: NO
Price:
Rs 11,000.00
Rs 9,599.00
Shoulder Mounted Baffle Type Reaper KK-SBC-4502
Description:
Model
KK-SBC- 4502
Engine type
2-stroke
Equipment mobility
Shoulder Mounted
Maximum engine power
1.45 kW (1.94 HP)
Engine displacement
51.7 cc
Fuel Mixture
Free Petrol-Oil Mixing Bottle
Net Weight
11.0 KGS
Gross Weight
12.65 KGS
3-point blade
25.4 cm(10 inches)
Tap & Go
Nylon Trimmer head
Accessory
Free 3-Point Blade
Free Shoulder Belt
Free Tool Kit
Free Paddy Guard
Free 10x60T TCT Blade
Free Tap & Go
Note for customers:
DO NOT START NEW ENGINE BY YOURSELF.
After receiving the parcel, read manual thoroughly, contact us so we will arrange a technical call for you. Because all engine comes without engine oil and needs necessary precautions before starting the engine.
Click here to see Guarantee / Warranty of this Product.