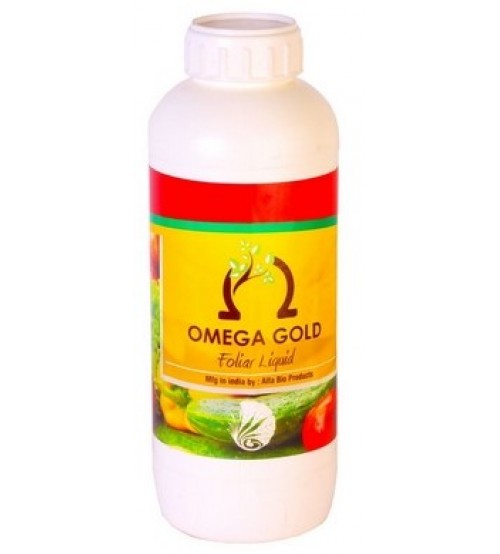 Shamrock Omega Gold 1 Litre
Brand: Shamrock Overseas Pvt. Ltd.
Categories: Bio Products, Plant Growth Promoter,
Availability: In Stock
Cash on delivery Availability: NO
Price:
Rs 900.00
Rs 625.00
This product has a minimum order quantity of 20
Shamrock Omega Gold 1 Litre
Humic Acid Mixing 11%
Amino Fulvic acid 9 %
Plant Growth Promoter
1 Litre Bottle packing
Bio Products
Description:
Omega Gold Soluble Liquid is an exclusive Eco friendly Plant Growth Promoter (PGR) developed under latest bio technology research.
Features:
It stimulates overall growth and induces more flowering.

It prevents shedding of buds, flowers and fruits

It enlarges fruit size, improves crop quality and increases yield. It also helps plants to fight against viral and fungal diseases.

Composition:
Humic Acid Mixing - 11% with Amino Fulvic acid - 9 %,
organic Matter - 50%,
Natural derived Product - 30%

Dose: 500 ml to 750 ml in 200 litre of water per acre by drip / spray

Nett. Weight: 1 Litre

Manufactured by: Alfa Crop Science Pvt. Ltd.

Imported & Packed By: Shamrock Overseas Pvt. Ltd.

Click here to see Guarantee / Warranty of this Product.