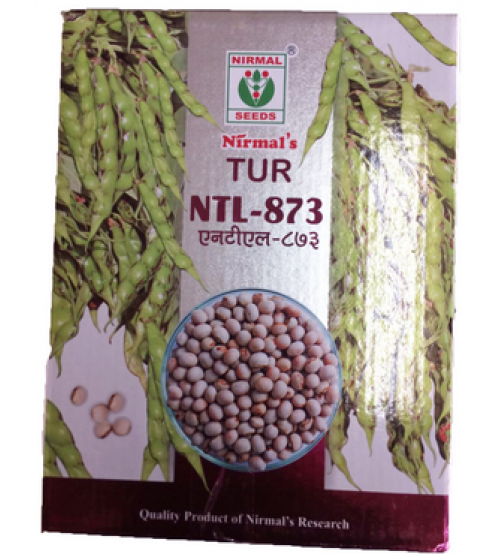 Pigeon Pea / Toor NTL-873
Brand: Nirmal Seeds Pvt. Ltd.
Categories: Seeds, Vegetable Seeds,
Availability: In Stock
Cash on delivery Availability: NO
Price:
Rs 280.00
Rs 259.00
This product has a minimum order quantity of 2
Pigeon Pea / Toor NTL-873
Description:
Days to 1st Green Pod Picking: 125-130 days

Duration: 145-150 days

Plant Height: 190-200 cm

Grain color: White

No. of grains/ Pod: 5-6
Charateristics:
Mid early maturity

Erect dropping plant type

Extra long pod and sweet bold grains due to high TSS

White bold seeds with excellent dal and cooking quality

Excellent reflush under irrigated conditions

Suitable for vegetable purpose
Nett Quantity in 1 Packet: 1 Kg.
Seeds Developed, Produced and Marketed by: Nirmal Seeds Pvt. Ltd.
Click here to see Guarantee / Warranty of this Product.