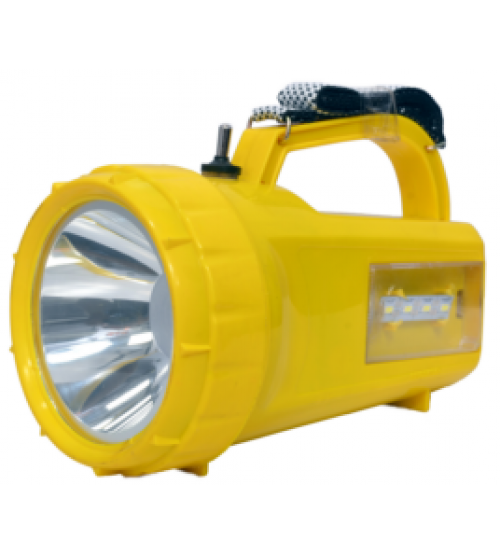 LED Rechargeable Torch - 10W
Brand: Diamond Torch
Categories: LED Rechargeable Torches & Bulbs, Torch for Farmers,
Availability: In Stock
Cash on delivery Availability: NO
Price:
Rs 1,700.00
Rs 1,299.00
LED Rechargeable Torch - 10 WATT
Features:
Battery : 5000 mAh

After getting fully Recharge, it will works continuously 15 hours of light.
Led life - 1,00,000 + hours (No need to Replace led Again)

Maintenance free dry battery (6months fully replacement guarantee)

Charging Period: 8 Hours for Full recharge

Battery recycles period - 400 times

Self discharge protection period - 3 month

Overcharge trickle cut off

A heavy duty metallic switch

A heavy belt

A heavy water resistance body

Battery cover for easy battery replacement

Inbuilt charging facility
Parts Guarantee:
Circuit Guarantee :12 months.

Battery Guarantee : 6 months.
(Farmer has to pay only postal charges upto Vadodara(to & from) in case of repairing)
(Any breakage due to rough handling is not covered in guarantee)
Click here to see Guarantee / Warranty of this Product.