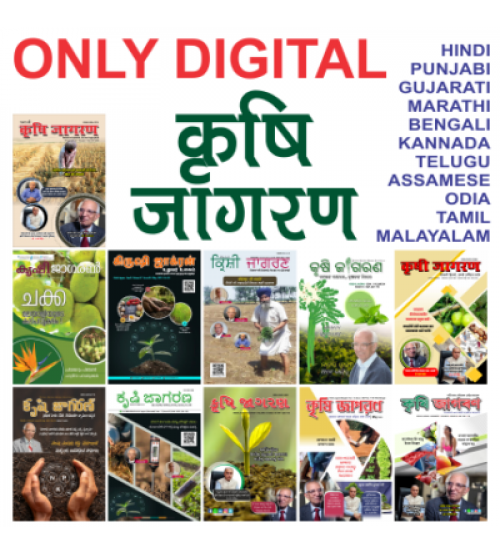 Krishi Jagran Magazine Digital Subscription (5 Years - 60 Issues)
Only Digital Subscription
Brand: Krishi Jagran
Categories: Agri Magazines & CDs, Krishi Jagran (11 Regional Language),
Availability: In Stock
Cash on delivery Availability: NO
Krishi Jagran Magazine Digital Subscription (5 Years - 60 Issues)
This magazine is published monthly.
Delivery: You will be provided the login id and password.
We will confirm your local language, after your successful order.
You can select any 1 language for your digital subscription:
1. Punjabi
2. Marathi
3. Gujarati
4. Kannada
5. Telugu
6. Bengali
7. Odia
8. Assamese
9. Tamil
10. Hindi
11. Malayalam
Note: Subscription starts from the month of order and you will be read the digital magazine until the expiry of the subscription.