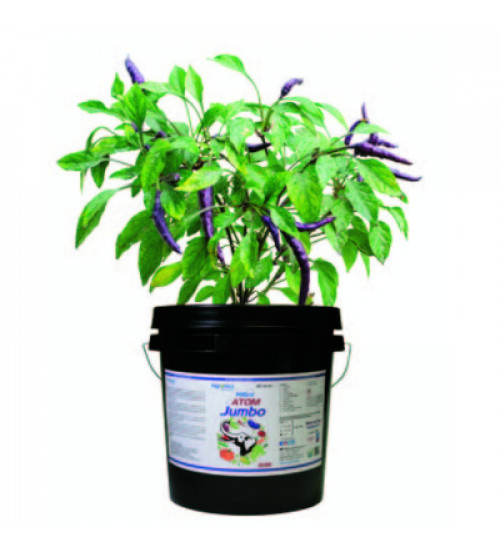 HiGro Atom Jumbo Kit
Brand: Higronics
Categories: Hydroponics, Hydroponics Kits,
Availability: In Stock
Cash on delivery Availability: NO
Price:
Rs 7,449.00
Rs 7,349.00
HiGro Atom Jumbo Kit
Description

:
The HiGro Atom Jumbo is a deep-water culture system that allows you to grow your favorite vegetables in no time with very little effort. Powered with higronics nutrient solution TV Plus, the 2-part nutrient system, you do not have to worry about the plant's nutritional needs. TV Plus provides the plants, with the optimal balance of all the micro as well as macronutrients essential for sturdy growth of the plants. The oxygen enrichment of the nutrient solution boosts the development of the root systems much quicker than soil thus giving you faster growth with enhanced quality of produce
Features:
Works on technique of Deep Water Culture (DWC) system
Plant roots are suspended directly in nutrient-rich oxygenated water
Simple design and hassle-free maintenance
Guarantee/ Warranty:
One-year warranty from the date of purchase against any manufacturing defects only.
Product Manufactured, Marketed, and Dispatched by: Higronics