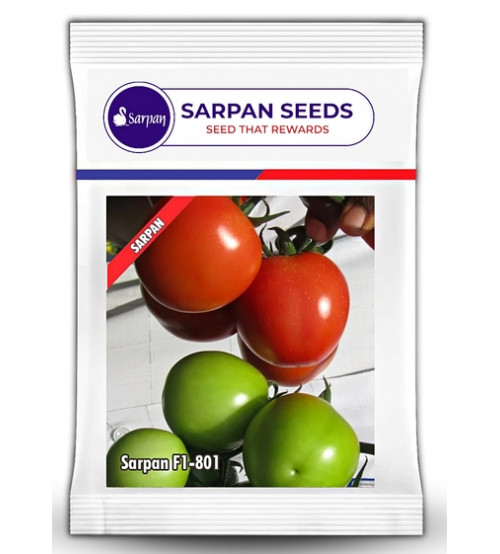 Tomato Sarpan 801- 5 grams
Tomato Sarpan 801- 5 grams

Description:
Long Duration crop: Sarpan Tomato-801 is a 6 months duration crop. Considering Tomato market price is highly volatile every 3 months, the crop loss due to volatile market price is minimal.
Keeping quality: The usual keeping quality of Tomato post-harvest is 5 days. Sarpan Tomato-801 has 9 days of keeping quality which helps in long-distance transportation.
Fruit consistency: Consistency of fruit size remains the same across picking. Each fruit weighs 90-110 grams.
Season: The crop can be grown throughout the year.
Net Weight: 5 grams

Manufactured, Packed & Dispatched by: Sarpan Hybrid Seeds Co. Pvt. Ltd.
Click here to see Guarantee / Warranty of this Product.