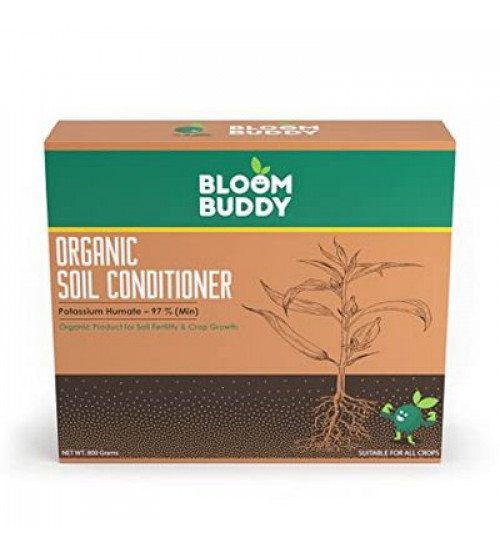 Bloom Buddy Organic Soil Conditioner - 800 grams
Brand: Bloom Buddy
Categories: Bio Products, Plant Growth Promoter, Bio Fertilizer,
Availability: In Stock
Cash on delivery Availability: NO
This product has a minimum order quantity of 2
Bloom Buddy Organic Soil Conditioner - 800 grams
Description:
Humate is the substance formed by the biological and chemical breakdown of animal and plant matter over a few million years.

BloomBuddy Organic Soil Conditioner is an organic, water soluble mixture of potassium humate & Fulvic acid.

This unique mixture helps in plant growth.

Net Weight: 800 grams

Manufactured by: Rajshree Biosolutions LLP (Bloom Buddy)