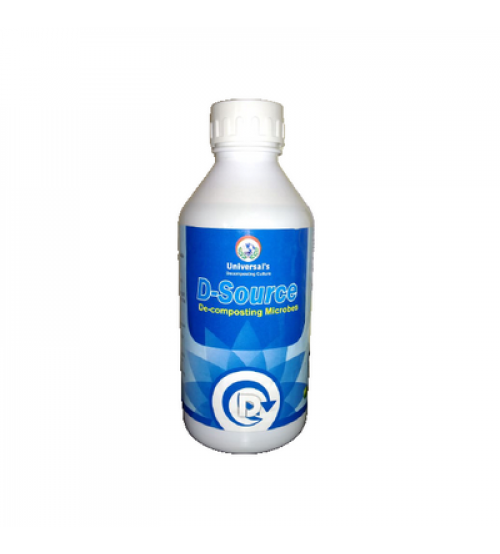 D-Source De-composting Microbes Bio Fertilizer - 1 Litre (Turning Point)
Brand: Turning Point Natural Care
Categories: Bio Products, Bio Fertilizer,
Availability: In Stock
Cash on delivery Availability: NO
Price:
Rs 550.00
Rs 449.00
D-Source De-composting Microbes Bio Fertilizer

- 1 Litre (Turning Point)
Description:
It makes free the essential nutrients and recycles them to the plant for further growth. Increase the decomposting activity in the field faster. Eco-friendly and safe for environment and micro-flora in soil. Acts as plant growth promoting bio-fertilizer increase the availability of key nutrients.

D-source is formulated for accelerated decomposition of solid waste emerging from industries, town and municipal waste etc. and to remove odour from the waste instantly.

D-source converts a degraded ecosystem to productive and contain useful microorganisms. This helps in biodegradation of pollutant from wastewater and also helps in maintaining COD and BOD level of waste water.
Net Volume – 1 Litre

Manufactured, Packed & Dispatched by: Turning Point Natural Care