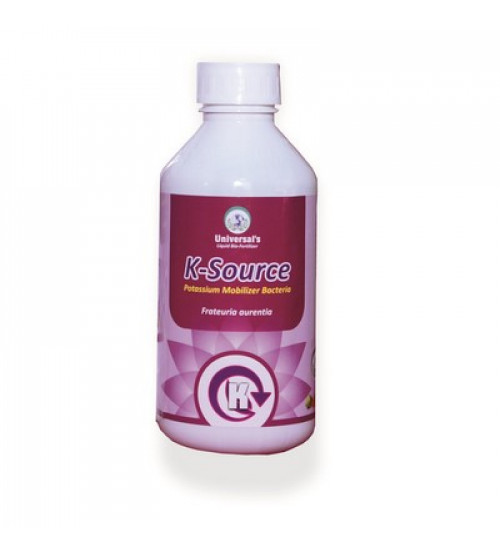 K-Source Potassium Mobilizer Bacteria - 1 Litre (Turning Point)
Brand: Turning Point Natural Care
Categories: Bio Products, Bio Fertilizer,
Availability: In Stock
Cash on delivery Availability: NO
Price:
Rs 700.00
Rs 628.00
K-Source Potassium Mobilizer

Bacteria - 1 Litre (Turning Point)
Frateuria aurentia
Bio Fertilizer
1 Liter Bottle packing
Description:
It makes free the bound Kin soil and make available to the plant. Increase the potash up take by the plant. Encourages early root development .Increase the yield. Improve the colour, size and shining of the fruit. Induce the resistance in the plant against pest and disease. Eco-friendly and safe for environment.

Key Specifications:
Growth promoting bacterium.

Increase the availability of key nutrients.
Manufactured, Packed & Dispatched by: Turning Point Natural Care