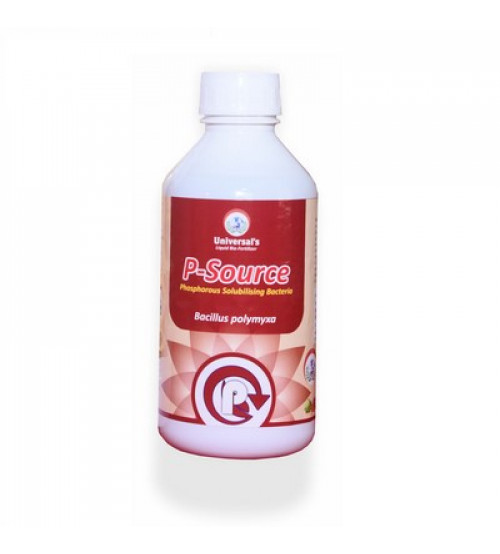 P-Source Phosphorous Solubilising Bacteria - 1 Litre (Turning Point)
Brand: Turning Point Natural Care
Categories: Bio Products, Bio Fertilizer,
Availability: In Stock
Cash on delivery Availability: NO
Price:
Rs 700.00
Rs 628.00
P-Source Phosphorous Solubilsing Bacteria - 1 Litre (Turning Point)
Compatible with other beneficial microbes in the rhizosphere. Stimulate formation of fats, convertible starches and healthy seeds. Helps rapid cell development in plants. Eco-friendly and safe for environment and micro-fauna in soil.

Key Specifications:
P-source makes free the bound P in soil and makes available to the plant.

Solubilize and made available to the plants about 30 kg Phosphorus / ha / year.

Encourage early root development.

Acts as plant growth promoting bacterium.

Produces organic acid like succinic acid, which hasten the maturity and thereby increase the ratio of grain and yield.

Net Volume – 1 Litre

Manufactured, Packed & Dispatched by: Turning Point Natural Care