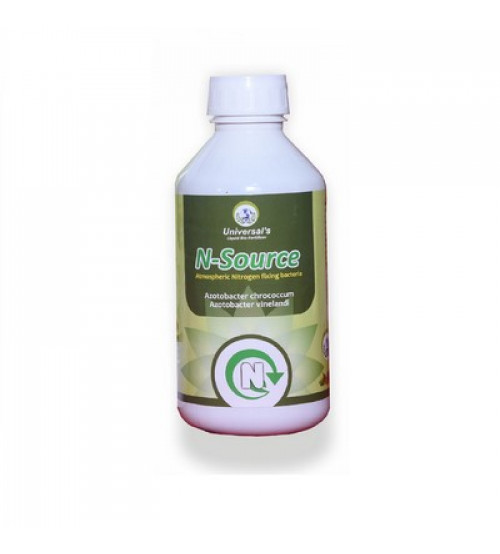 N-Source Atmospheric Nitrogen Fixing Bacteria - 1 Litre (Turning Point)
Brand: Turning Point Natural Care
Categories: Bio Products, Bio Fertilizer,
Availability: In Stock
Cash on delivery Availability: NO
Price:
Rs 700.00
Rs 628.00
N-Source Atmospheric Nitrogen Fixing Bacteria - 1 Litre (Turning Point)
Azotobacter
Chrococcum
Bio Fertilizer
1 Liter Bottle packing
Key Specifications:
The Universal N-Source liquid bio fertilizer fixes the atmospheric N and make available to the plant.

Capable of fixing atmospheric nitrogen to the level of 25-40 kg N/ha/year.

Azotobacter are tolerant to high salts.

Assures early and effective germination, germination increased by 20-30%. Also known to secrete growth promoting substances like gibberellic acid and IAA, which enhance root proliferation and growth of crop plants.

Eco-friendly and safe for environment and micro-flora in soil.

Acts as plant growth promoting bacteria.
Manufactured, Packed & Dispatched by: Turning Point Natural Care