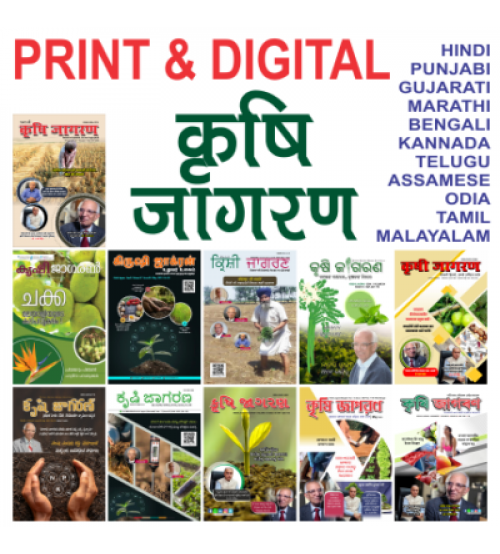 Krishi Jagran Magazine Print + Digital Subscription (15 Years - 180 Issues)
For Print + Digital Subscription
Brand: Krishi Jagran
Categories: Agri Magazines & CDs, Krishi Jagran (11 Regional Language),
Availability: In Stock
Cash on delivery Availability: NO
Krishi Jagran Magazine Print + Digital Subscription (15 Years - 180 Issues)
This magazine is published monthly.
Printed Copy will be delivered at your confirmed address every month.
All India Free Home Delivery.
For digital subscription, you will be provided the login id and password.
We will confirm your address & selected local language, after your successful order.
You can select any 1 language for your print copy subscription:
1. Punjabi
2. Marathi
3. Gujarati
4. Kannada
5. Telugu
6. Bengali
7. Odia
8. Assamese
9. Tamil
10. Hindi
11. Malayalam
Note: Subscription starts from the month of order and as per delivery schedule of Krishi Jagran from next month until expiry of the subscription.