Cocopeat Block 5 Kg
Description:
BloomBuddy Cocopeat Block is a multi-purpose growing medium made mainly out of coconut husk. It can be used as a soil substitute or mixed along with soil to make a potting mix for seedling nurseries, gardens, lawns, hydroponic cultivation, and other urban landscaping locations. It is 100% organic and completely decomposable.

Advantages:
Increases water absorption and retains water for 3-4 days.

Extends irrigation schedule for plants

Improves soil porosity

Improves soil texture and structure

Reduces soil bore infections and protects plants

Adds organic matter to the soil

It is suitable for all crops
Specifications:
Expansion volume: 75-80 liters (for 5Kg block)
Net Weight: 5Kg

Directions for use:
Unpack the cocopeat block and place inside a tub.

Break the block into pieces

Pour 15-20 L of water into the tub and allow it to be absorbed by the Cocopeat block (approx. 15-20min). The Cocopeat block expands up to 80L in volume.

Add more water if any portion of the cocopeat block is not wetted.

Remove excess water from the tub.

Use the loosened Cocopeat for filling pots and sow seeds or plant saplings.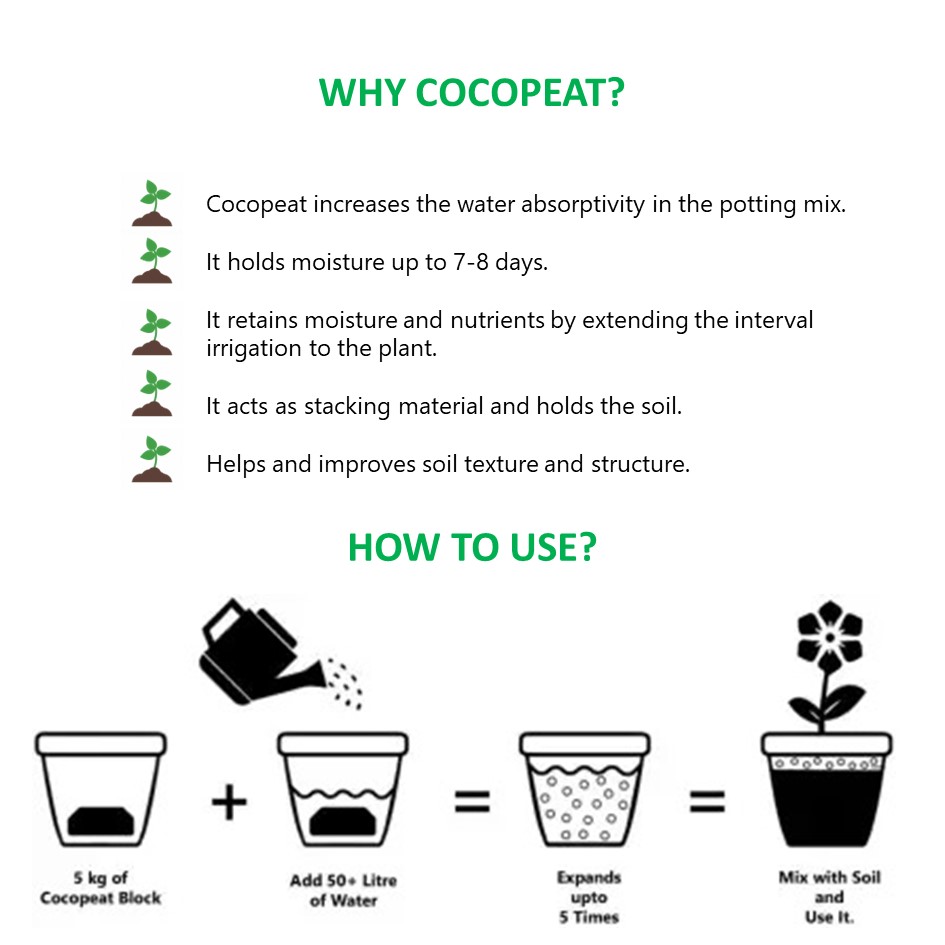 Manufactured, Marketed, and Dispatched by:
Rajshree Biosolutions LLP