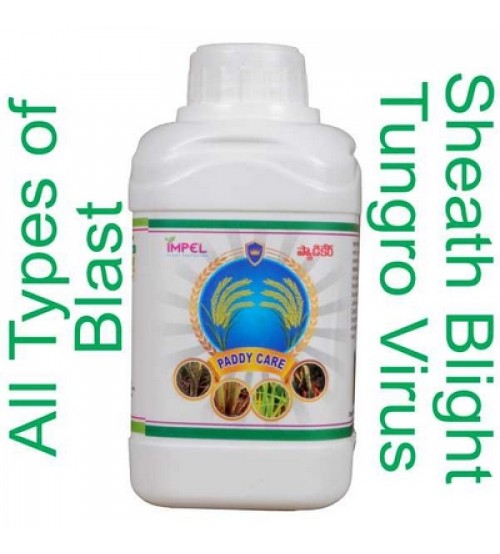 IMPEL - Paddy Care 1 Liter
Brand: YK Laboratories
Categories: Certified Organic Products, Bactericide,
Availability: In Stock
Cash on delivery Availability: NO
Price:
Rs 1,500.00
Rs 800.00
IMPEL - Paddy Care 1 Liter
Click here to see Organic Certificates of YK Labortories
IMPEL-Paddy Care , is a Silica Based Broad spectrum Bactericide ,Fungicide and Nematicide Combination of
Acorus calamus
,
Boerhavia Diffuse, Bougainvillea, Lantana camara
,
Silica
organic based
(Not from the chemical based Ortho Silicate ,extracted from Rice Husk)
IMPEL- Paddy Care Mode of Action:-
Impel effectively controls and stops the multiplication of micro organisms and pathogens,
It suppress the fungal and bacterial impact on the plants and surroundings, irrespective of
climatic conditions, also strengthen the immune system.
IMPEL develop the great IMMUNE system to the plant, forms the protective layer under the cuticle and the damaged tissues stopping the entry pathogens in the plant cell system.
Advantages:-
100% Organic Certified product.
Approved by Agriculture Department of Telangana Govt
Approved Biocert/IFOAM as a Organic Input.
No Toxicity, & No hazard , no harm to the Honey bees and Butterfly's.
No Chemical either in stabilizer or preservative is used,
Ideal for IPM Strategies can be used till the last day of harvest.
Controlled Multiple Diseases, Subsequently saves the time and Money.
Curative
:- 2 Sprays at 8 days interval & then repeat the spray for every 15 days…
Preventive:-
Spray at every 10 Days, Repeat every 10 Days..
Dosage
:-3-5Ml / Ltr of water.
Application Method
:-Foliar Spray.
Packing
:-500ml, 1Ltr
The following diseases controlled by the Paddy Care :-
Sheath Blight ,
Neck Blast, Leaf Blast (All kind of Blast in Paddy)
Tungro Virus & Nematodes,
Bacterial Blight,
Root rot diseases .