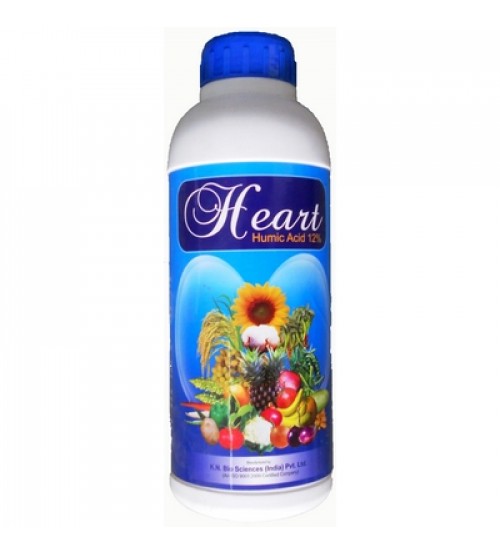 Heart 1000 ml
Price:
Rs 495.00
Rs 480.00
Heart 1000 ml
Humic Acid
1000 ml Bottle packing
Bio Product

Description:
Heart is an organic formulation developed through natural resources. It effectively stimulates plant enzymes, vitamins, minerals and promotes photosynthesis. Hear ensures good seed germination, root formation and shoot growth. It increases water holding capacity in soil, in addition to good increase in crops yield.

Recommended: for all crops

Dosage & Application:
Seed dressing: Mix 5 ml of Heart with 1 Kg of seeds
Foliar spraying: Apply Heart at 5 ml per Liter of water and spray during growth and fruit formation stages
Soil drench: Mix 5 ml of Heart per 1 Liter of water and drench the nursery bed and main field near root zone.
Root dipping: Mix 5 ml of Heart per 1 Liter of water and dip the roots for 5 min before planting.