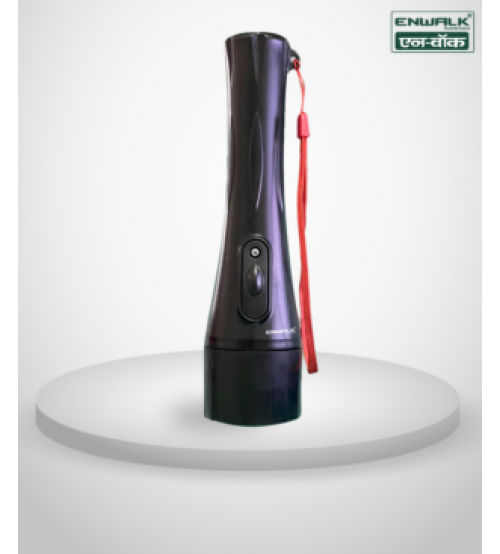 Enwalk LED Flash Light BR-78 180mm
Enwalk LED Flash Light BR-78 180mm
Description:
ENWALK is a genuine name in the realm of spotlights, and the BR78 is its best light for all-around outside use. It's minimal in the hand and simple to grasp; it is completely rechargeable and accompanies a micro USB charging.
Features:
It's a Rechargeable LED Torch with Li-ion battery. The battery has a life of 500 Rechargeable cycles. Best housing material used with rainfall protection. Easy to carry with handy design.
Fast-Charging: ENWALK LED Rechargeable torch will get charged when it is connected to any android charger (Micro USB), with the charging time of 3-4 hours.
Battery: It has a powerful Lithium-Ion battery – 3.7V, 2000 mAh.
Applications: ENWALK LED Rechargeable torch is the perfect handy torch with strong plastic housing. Use this flashlight while walking in the evening, trekking, at the doctor's desk, and many other places.
Power backup: ENWALK LED rechargeable torch will provide light up to 8 hours.
Includes: 1 LED rechargeable torch
Wattage: 2 watt

Specification:
Weight: 0.25 Kg
Dimensions: 18 cm
Battery: Li-ion 3.7V, 2000mAh
Color variation: Black, Blue, Orange, Red (Note: Color may vary)
Material: ABS
Working Time: Low 8 Hours, High 4 Hours
LED: 130l umenswatt, 2W
Light Source: 1 Super bright LED
Protection: Overcharge/ discharge protection

Guarantee / Warranty:
6 months warranty on the product against manufacturing defects.