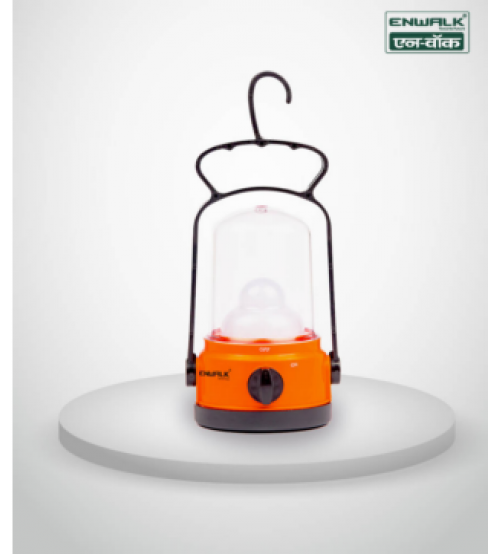 Enwalk LED Emergency Light Brighto 131Li
Enwalk LED Emergency Light Brighto 131Li
Description:
Emergency lamp Brighto- 131 is designed in such a way, to diffuse light evenly in all directions. And it keeps you far from darkness efficiently. Also, it is pre-installed with a Lithium-Ion battery which helps it to achieve a longer run time.

Features:
Fast-Charging: ENWALK LED emergency lamp will get charged when it is connected to an electricity charger, with the charging time of 8-10 hours.
Battery: It has a powerful Lithium-Ion battery.
Applications: ENWALK LED emergency light is the perfect lighting backup during power cuts and can be used as 2 in one Light: Emergency light and night lamp in your Drawing room, balcony, Home, Shops, Hospital, Parking.
Power backup: ENWALK LED emergency light will provide light up to 4 hours after power failure.
Includes: 2 in 1 LED emergency light
Wattage: 3 watts

Specification:
Weight: 0.45 Kg
Battery: LI-ION
Brand: Enwalk
Select Color: Orange, Red, Yellow (Color may very)
Material: Engineering plastics
Working Time: Up to 4 Hours
LED: 130 lumenswatt
Size: 10L*10W*20H cm
Light Source: 12 Super bright LED
Protection: Overcharge/ discharge protection

Guarantee / Warranty:
6 months warranty on the product against manufacturing defects.