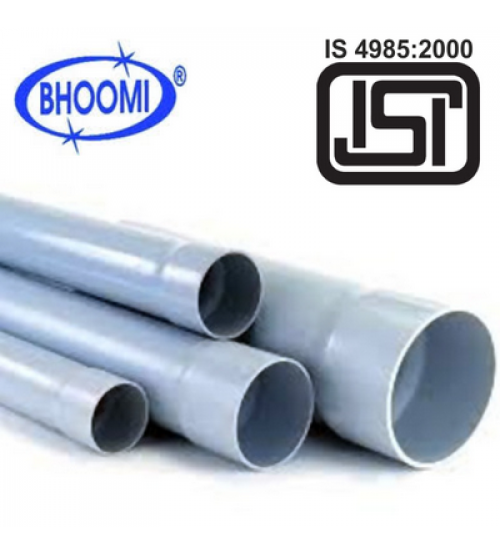 Bhoomi ISI PVC Pipe 2 inch 4 Kgf / cm2
Delivery at Transport Office only.
Brand: Bhoomi Pipes
Categories: PVC Pipes & Fittings, Pipes,
Availability: In Stock
Cash on delivery Availability: NO
This product has a minimum order quantity of 25
Bhoomi ISI PVC Pipe 2 inch 4 Kgf / cm2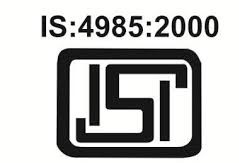 Description:
Poly Vinyl Chloride (PVC), an organic material in plastic class has wide range of applications. Pipes manufactured with this material, well known as PVC Pipes. It's major used in agriculture.

Specification:
Diameter: 2 inch (63 mm)

Thickness: 4 Kgf / cm2

Standard: ISI 4985:2000

Length: 20 feet

Weight: 3.1 Kg

Color: Grey
Features:
Mirror like smooth surface finish

Uniformity of wall thickness

Light weight for easy handling

wide colour range is available

Good mechanical protection for inside cables

Longer life in comparison with metal conduit

Flame resistance

Inclusion of maximum size and number of cables permitted

Computer tested batch
Application:
Irrigation

Rural and suburban water supply.

Industrial & Chemical Conversion & drainage system.

Bio-gas transmission.

Tube well casing.

Domestic plumbing & drainage.

Sprinkler and drip irrigation system etc.