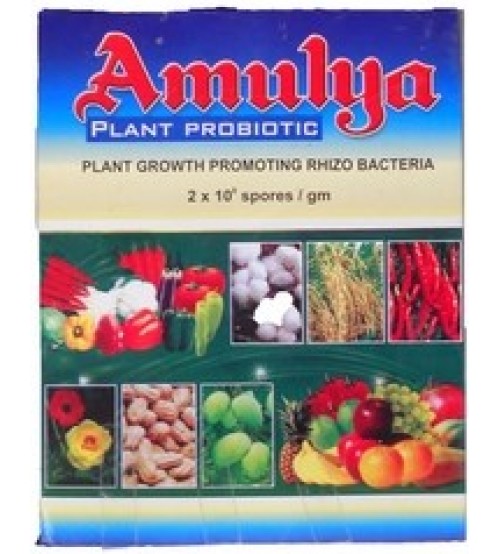 Amulya - WP 1 Kg
Price:
Rs 330.00
Rs 329.00
Amulya - WP 1 Kg
Bacilli Species
Plant Growth Promoter
1 Kg box packing
Bio Product
Click here to see Organic Certificates of K N Bioscience
Description:
Amulya is a mixture of beneficial bacilli Species. Amulya stimulate the growth of the plant and helps in improving the yields also. It helps impart necessary nutrients and vitamins to the crops. Amulya makes all necessary nutrients available to the plant AMULYA promote healthy plant growth. It improves resistant power to the plant.



Specifications:
C.F.U.: 2X108 spores/gm
Dosage: 1 Kg / acre
Mode of application: Mix 1 kg. of Amulya in 100 kg. of Vermi compost or Farm Yard Manure and broadcast.
Spray: Mix 1 Kg of Amulya in 200 L of and spray or pass through drip.