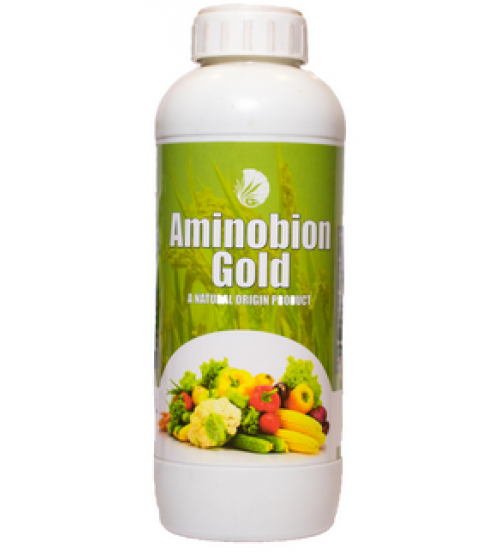 Aminobion Gold - (Amino Acid+Peptides) 1 Litre
Brand: Shamrock Overseas Limited
Categories: Bio Products, Plant Growth Promoter,
Availability: In Stock
Cash on delivery Availability: NO
Price:
Rs 1,415.00
Rs 951.50
This product has a minimum order quantity of 20
Aminobion Gold - (Amino Acid+Peptides) 1 Litre
T. S.S as Amino acid - peptides-70.0% and Filler:30.0%
Helps in Flowering

Description:
AMINOBION GOLD is a quality product and an organic fraction derived from amino acid, peptides mixture.
It is a product of natural origin, having multiple activities as a plant bio stimulant. It is composed of a mixture of free amino acid and short and long peptide chains, in the proportion proper nutrition and bio-stimulation of the basic function of the crop, AMINOBION GOLD provides functions of a nutritional equilibrator, an enhancer in the improves function in the improved use of micro and macro elements and as an indirect improver of activity of some enzymatic system, AMINOBION GOLD promotes root growth and vigorous development of the buds, induces a grater flowering, promotes the pollination and fruit set of fruit and improves the Quantity and quality of the harvest.
Dosage:
Drip fertilization: 1 litre per acre
Foliar spray: 2 ml per litre of water.