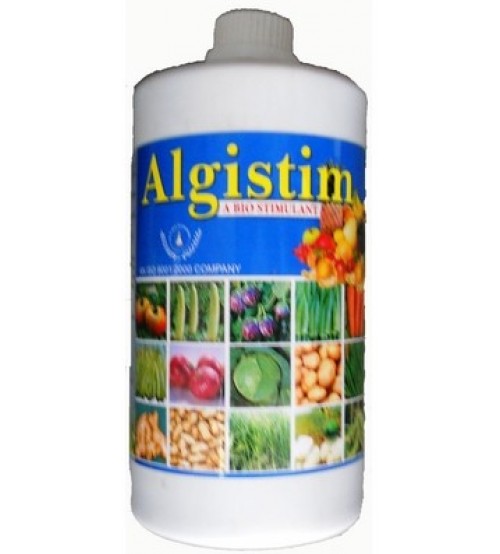 Algistim 1000 ml
Seaweed Liquid Extract
Plant Growth Promoter
1 litre bottle packing
Bio Product
Click here to see Organic Certificates of K N Bioscience

Description:
Algistim is a zyme product which is extremely helpful and favorable for plant growth and health.

Algistim is a plant growth promoter.

Algistim contains seaweed liquid extract, Amino and Humic acids.

Algistim fix all the required micro nutrients naturally to the plants.

Specifications:
Application: 2.5 ml to 3 ml per 1 L of water and spray.

Recommended: for all field crops, vegetable crops, fruit crops, tuber crops, etc.